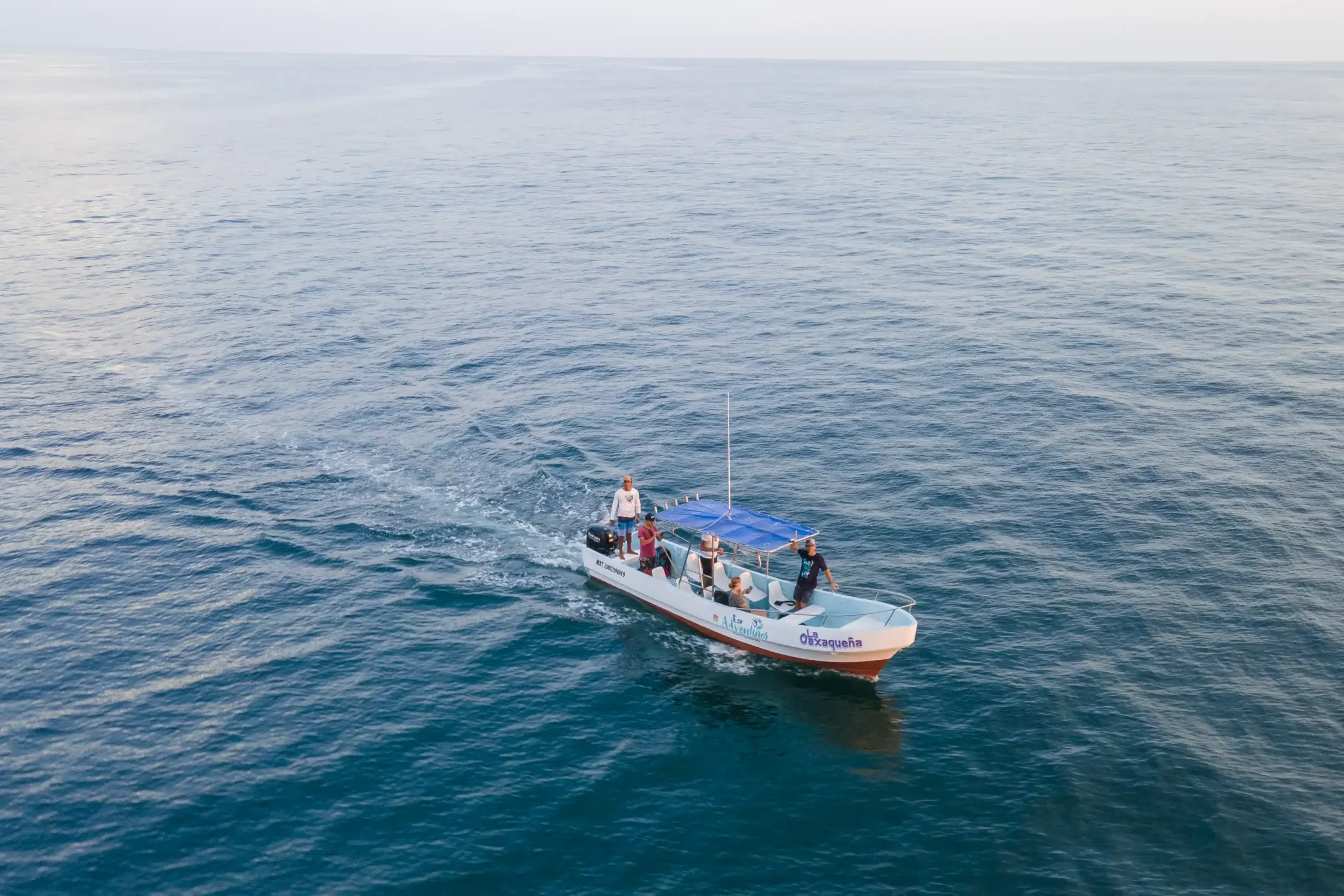 Private Sunrise Boat Tour
What better way to experience Puerto Escondido than from the water? Enjoy a private boat tour with a small group of your favorite people. The EcoAdventure's boat captain and tour guide are there to make your boat experience whatever you want it to be. We'll see the different bays from the coast, check out the marine life dolphins, sea turtles, mobula rays, snorkel in playa coral etc, and be ready with some music to keep the party at sea going.
Included: Transportation & Life Jackets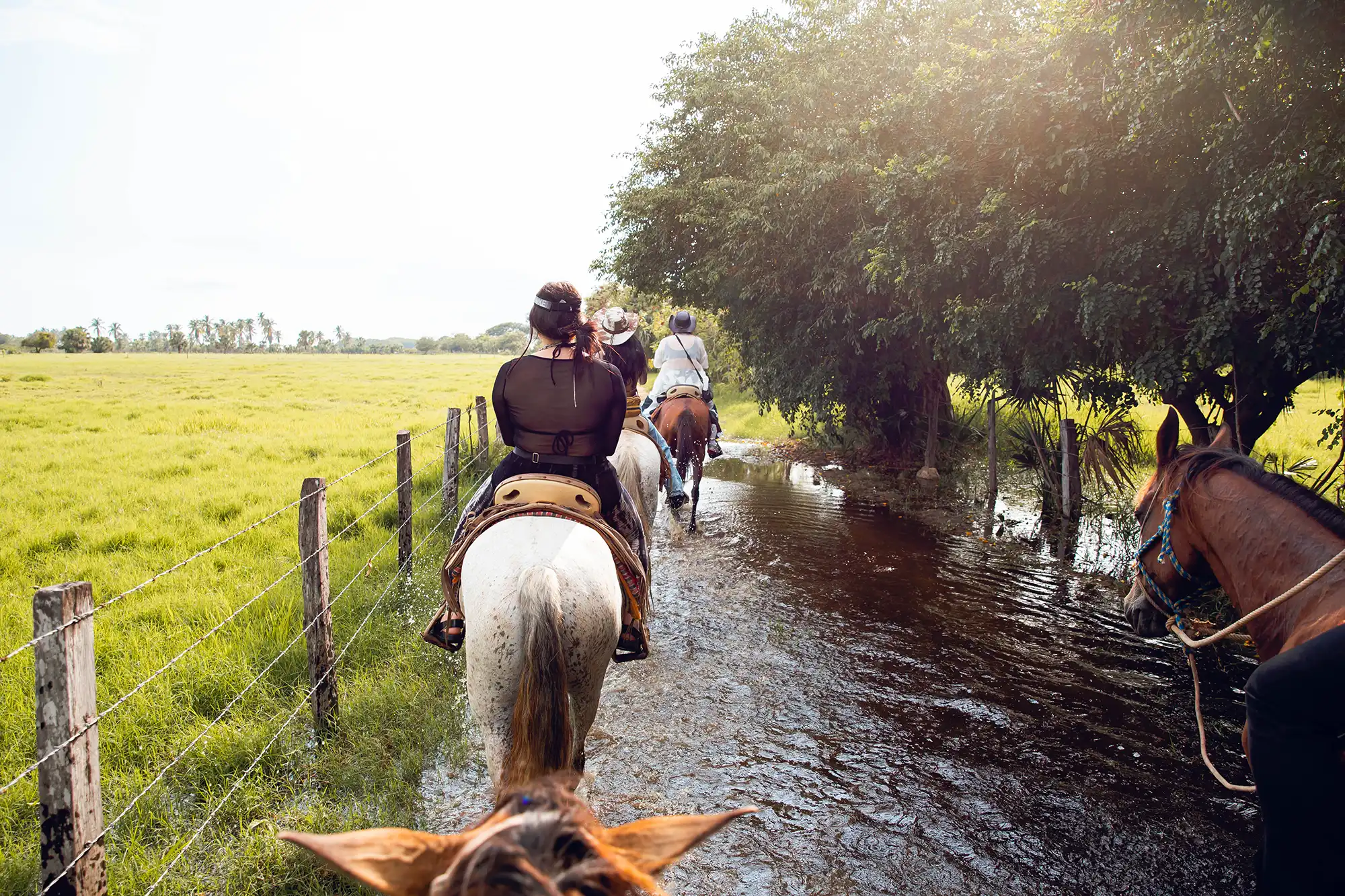 Private Horseback Riding Tour
Our private horseback riding tour is a truly unique way to see so much more of the natural beauty that surrounds Puerto Escondido. Your group will be led by experienced guides who will lead you through mountains and rivers to arrive on the beach at sunset. Prefer to be on horseback for sunrise? No problem. The private horseback riding tour can be experienced in the morning or evening.
Included: Transportation & Equipment
Private Baby Sea Turtle Release Tour
On the private baby sea turtle release tour, we'll take your group to a turtle sanctuary where you'll be able to experience this natural wonder firsthand. You'll learn all about the protection of sea turtles and some really amazing facts about these awesome creatures before releasing them into the ocean! We'll be there to capture the moment with breathtaking photos so you can fully enjoy the magic of the moment.
Included: Transportation & Fees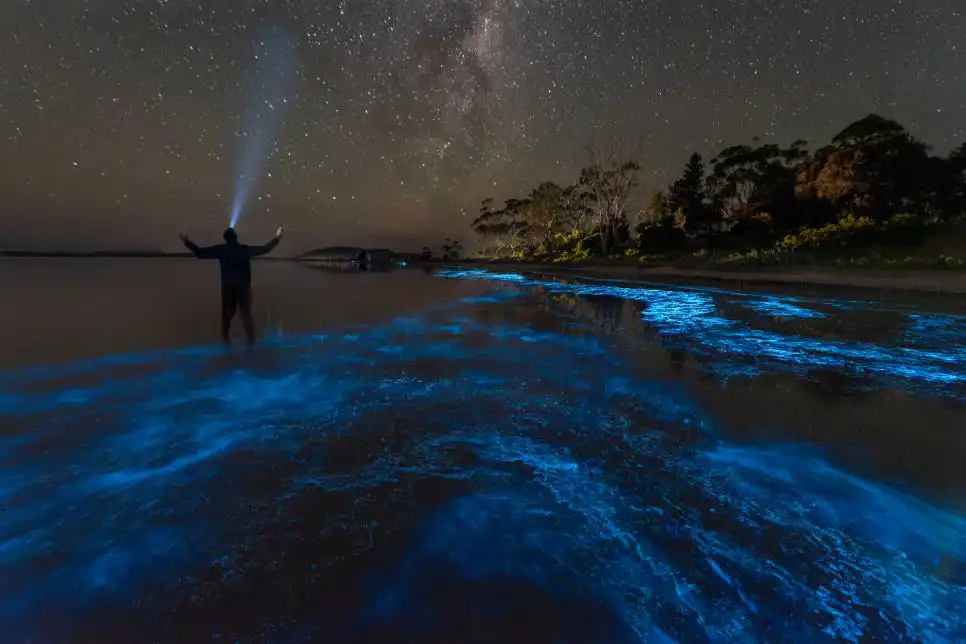 Private Bioluminescence Tour
The bioluminescence night tour is one of the most popular experiences in Puerto Escondido. On the private bioluminescence tour, you and your group will head out on a private boat in Manialtapec Lagoon where this natural phenomenon takes place. You'll be able to dive into the lagoon's waters and see the bioluminescent plankton light up around you. 
Included: Transportation & Equipment
Marriage Proposals
Imagine the look on your partner's face when you ask the question of a lifetime in one of the most beautiful and romantic settings in the world. Let us help you plan, coordinate, and capture every moment of your special day. Our team will work with you to create a personalized experience that fits your vision and budget. So take the leap and start your next adventure together with an unforgettable proposal on the stunning Oaxacan beaches.
Included: Transportation & Custom Itinerary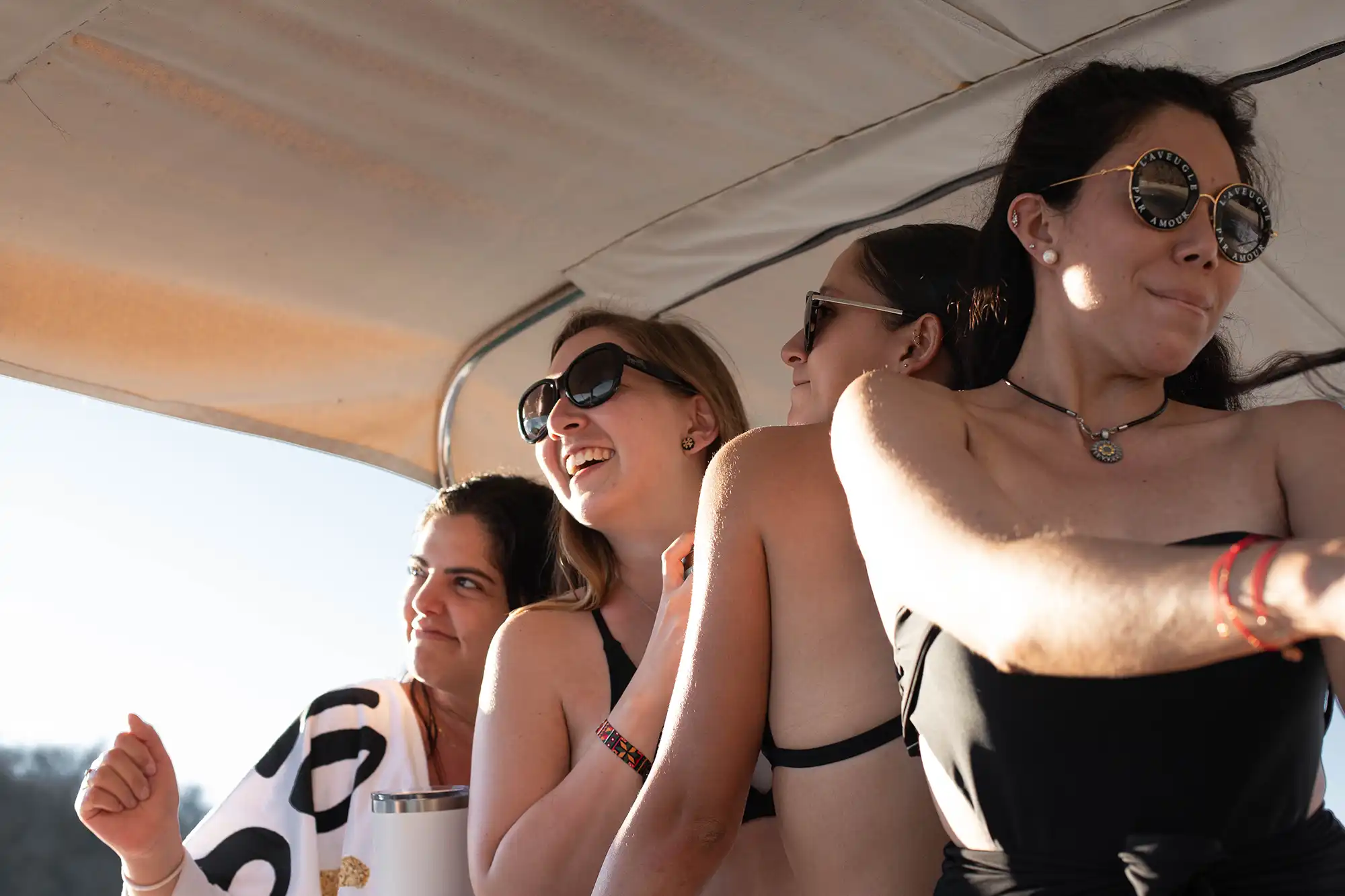 Private Birthday Parties
Get ready to celebrate your special day in style! Our private birthday parties are the perfect way to create unforgettable memories with your loved ones. Whether you're looking for a day of adventure or a more relaxing experience, we've got you covered. From snorkeling and fishing to beach parties and sunset cruises, our team will work with you to plan the perfect celebration. And the best part? It's all private! You and your guests will have exclusive access to your chosen activities and venues, ensuring an unforgettable experience!
Included: Transportation & Custom Itinerary
Celebrate On The Oaxacan Coast
Bachelor & Bachelorette Parties
Photography & Videography Services
Nearby Cities: Huatulco, Mazunte, Oaxaca City