Where Is Puerto Escondido On A Map?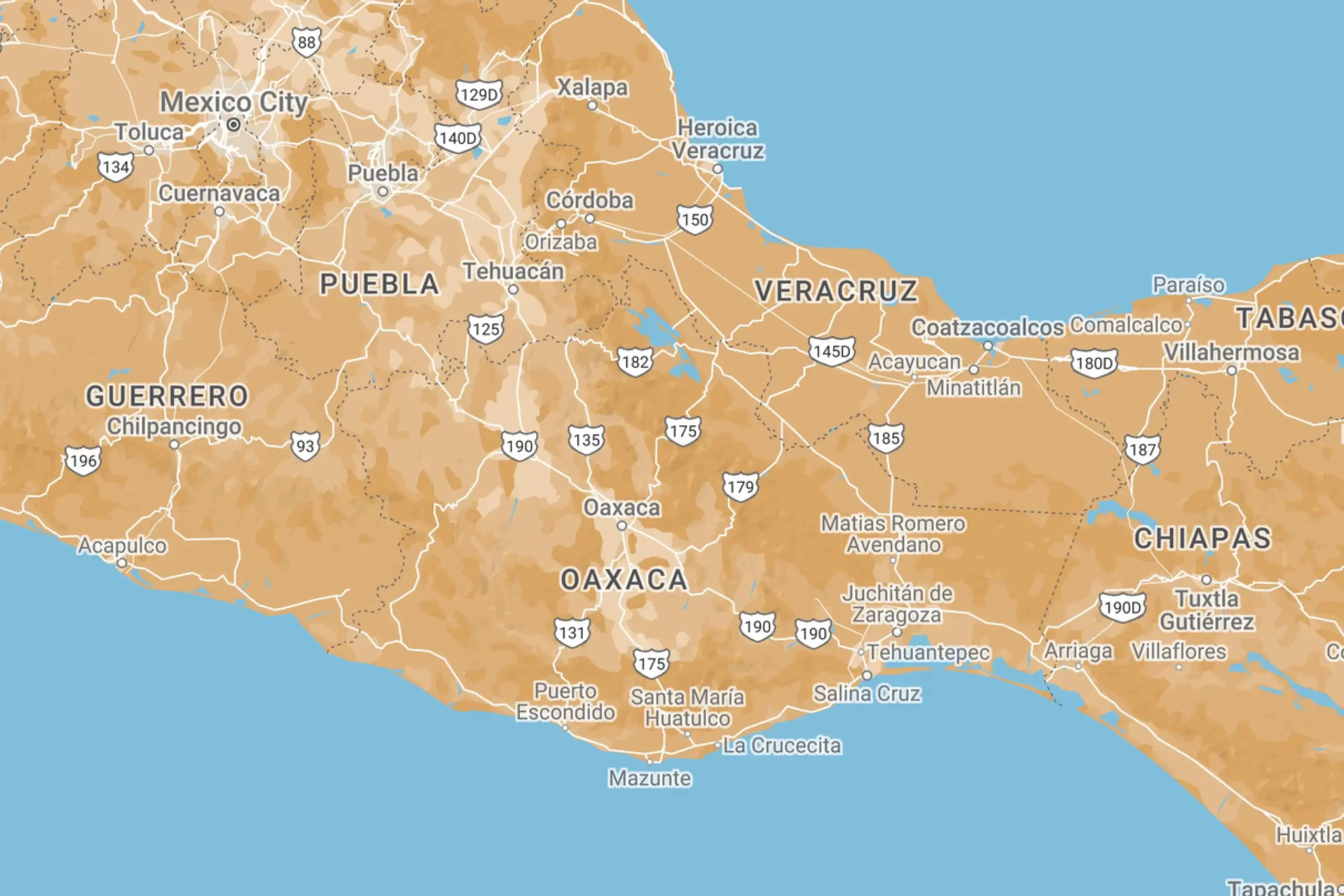 Puerto Escondido has become increasingly popular over the past couple of years. In fact, today, more people than ever are visiting this once-hidden gem. 
What used to be a sleepy, surf beach town is now a bustling tourist attraction. And with its pristine coastlines, jaw-dropping pipeline, and unique culture, it's no wonder that so many people want to book their visits. 
So, first things first before booking your accommodations: where is Puerto Escondido, Mexico?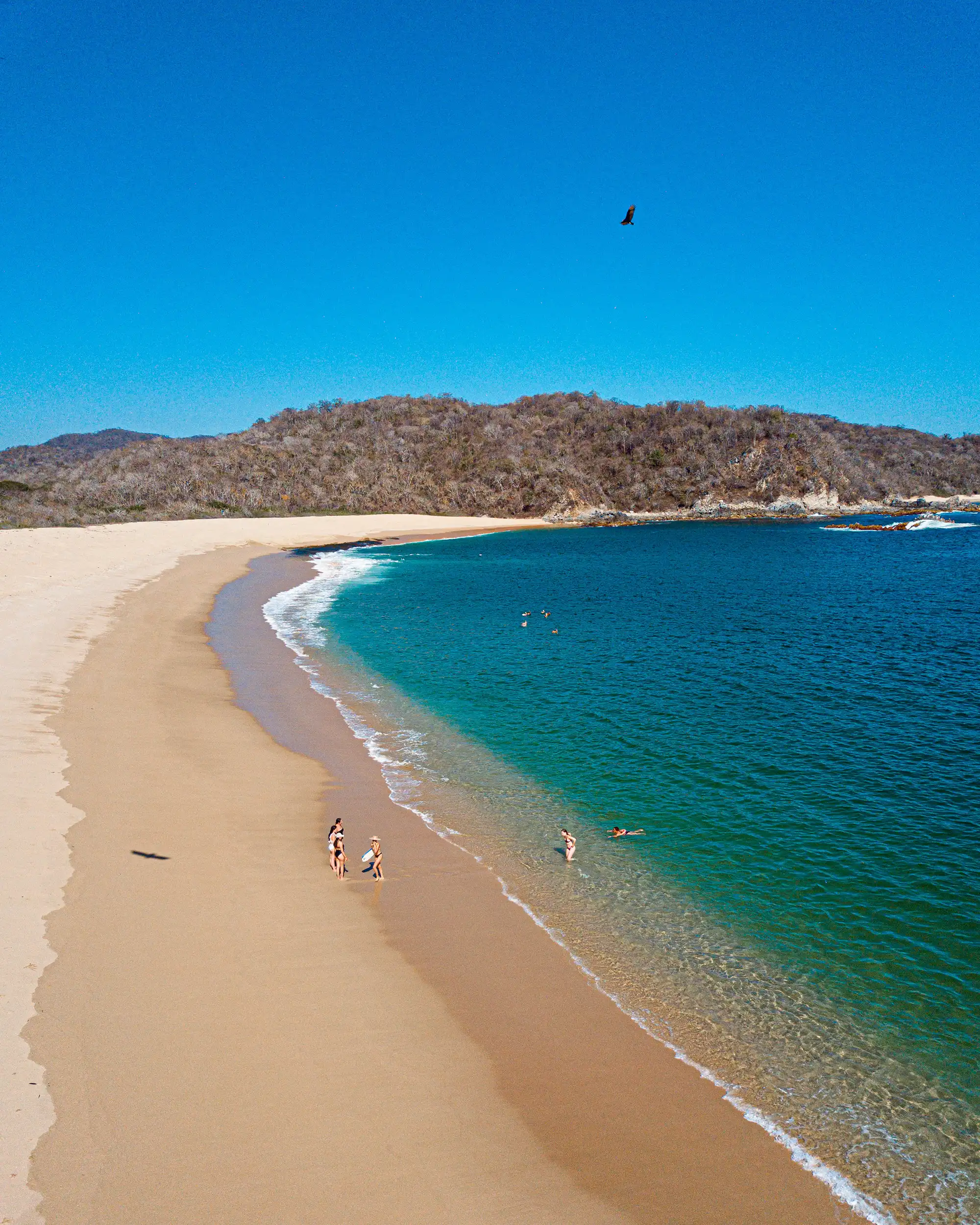 Puerto Escondido Location
Mexico is brimming with culture. I was lucky enough to stumble upon this beautiful country during my travels seven years ago, and have yet to leave. Depending on where you are in the country, the culture, slang, and landscapes will vary greatly. You could take endless trips to Mexico and see something new each time. 
If you search "Puerto Escondido," you'll likely get a variety of results all over Latin America. But,  we're talking about Puerto Escondido Mexico. So, what exactly is the Puerto Escondido location that you're dying to learn more about? 
Puerto Escondido is located in southern Mexico in the state of Oaxaca. Worldwide, Oaxaca is known as the cultural hub of Mexico. While other states may be vying for this title, Oaxaca appeals to tourists for many reasons. The state is rich in culture: from local foods to artisanal goods, there's something to impress every type of traveler. 
Currently, Puerto Escondido is likely the most popular tourist town on the Oaxacan coast.  Another popular tourist destination, Huatulco, is located just a couple of hours down the coast. 
Puerto Escondido is a port town that has maintained much of its natural beauty. You can enjoy the rising sun over the mountains in the morning, and watch a magnificent sunset over the Pacific Ocean in the evening. 
While many other beautiful beaches have catered to the resort traveler (think Cancun), Puerto Escondido has previously appealed to those looking for a more authentic experience. A large part of the charm is that the beaches are covered with modest palapa bars or natural fauna, not high-rise hotels. Since the recent boom in tourism, maintaining this vibe has become a movement of its own. However, for now, Puerto is far from a "Cancun."
What airport is near Puerto Escondido?
There's no denying that Puerto Escondido is a magical place. Those of us who have lived here for a while knew that it wouldn't stay hidden forever. However, part of why Puerto Escondido has stayed so "underground" on the tourist scene, is due to its remote nature. Although, more flights are now available due to Puerto's increased popularity, making it an accessible destination. 
Puerto Escondido has its own airport (PXM) which is just a five-minute ride from the city's center or the popular tourist area known as Rinconada. 
The majority of flights coming into Puerto Escondido are from Mexico City. There are about ten daily flights offered by different airlines. The flight time from Mexico City to Puerto Escondido is approximately an hour. 
There are flights coming in and out of PXM from other areas of Mexico, but they are less frequent and often more expensive than those from Mexico City. If you plan to visit other areas of Mexico after Puerto Escondido, you will probably need to first travel to Mexico City and from there on to your next destination. 
Traveling by bus is also an option for many destinations. However, the mountainous landscape that surrounds Puerto Escondido and adds to its charm, makes for some uncomfortable bus rides. If you prefer traveling on land, be prepared with some Dramamine or antinausea pills to have a more pleasant trip.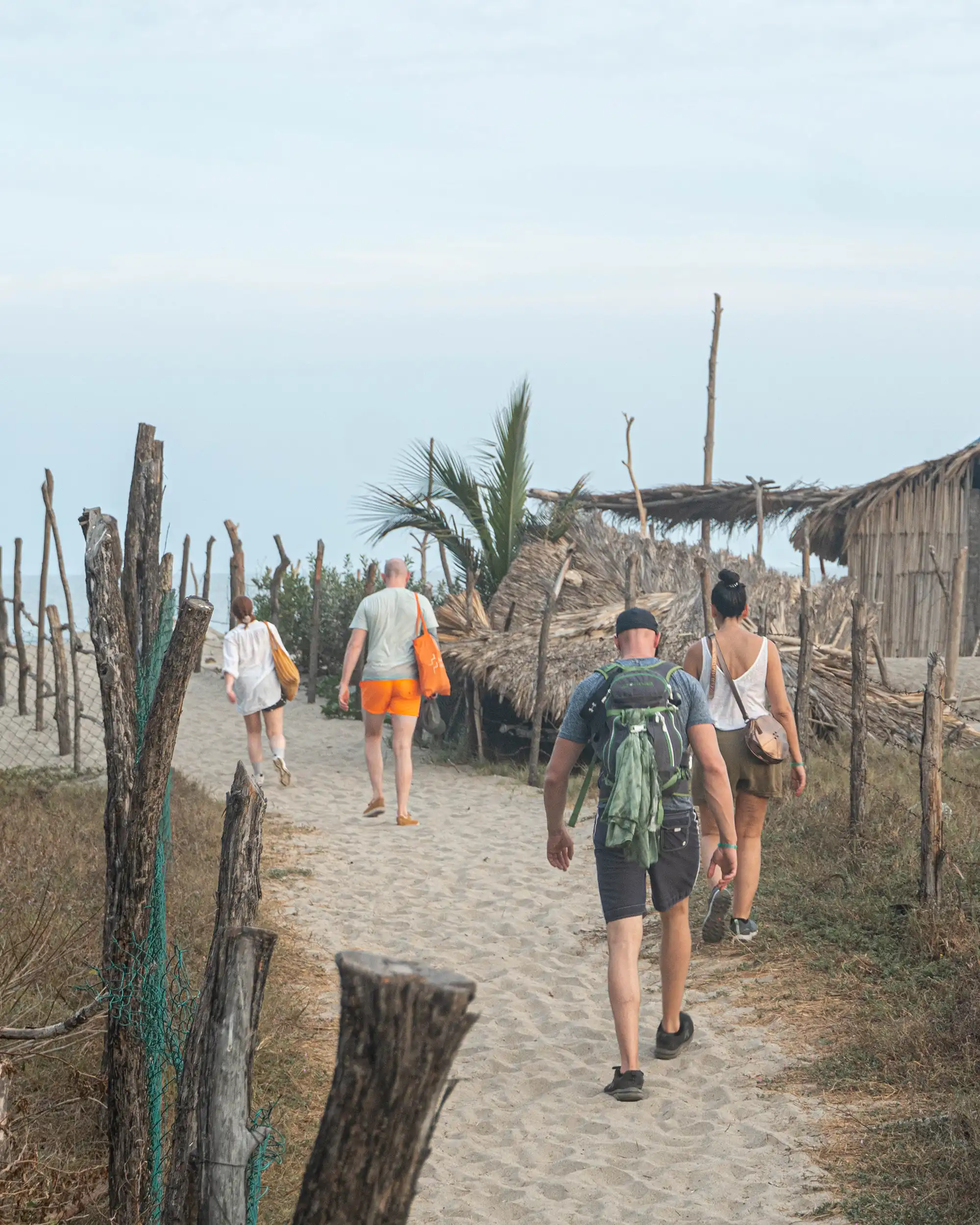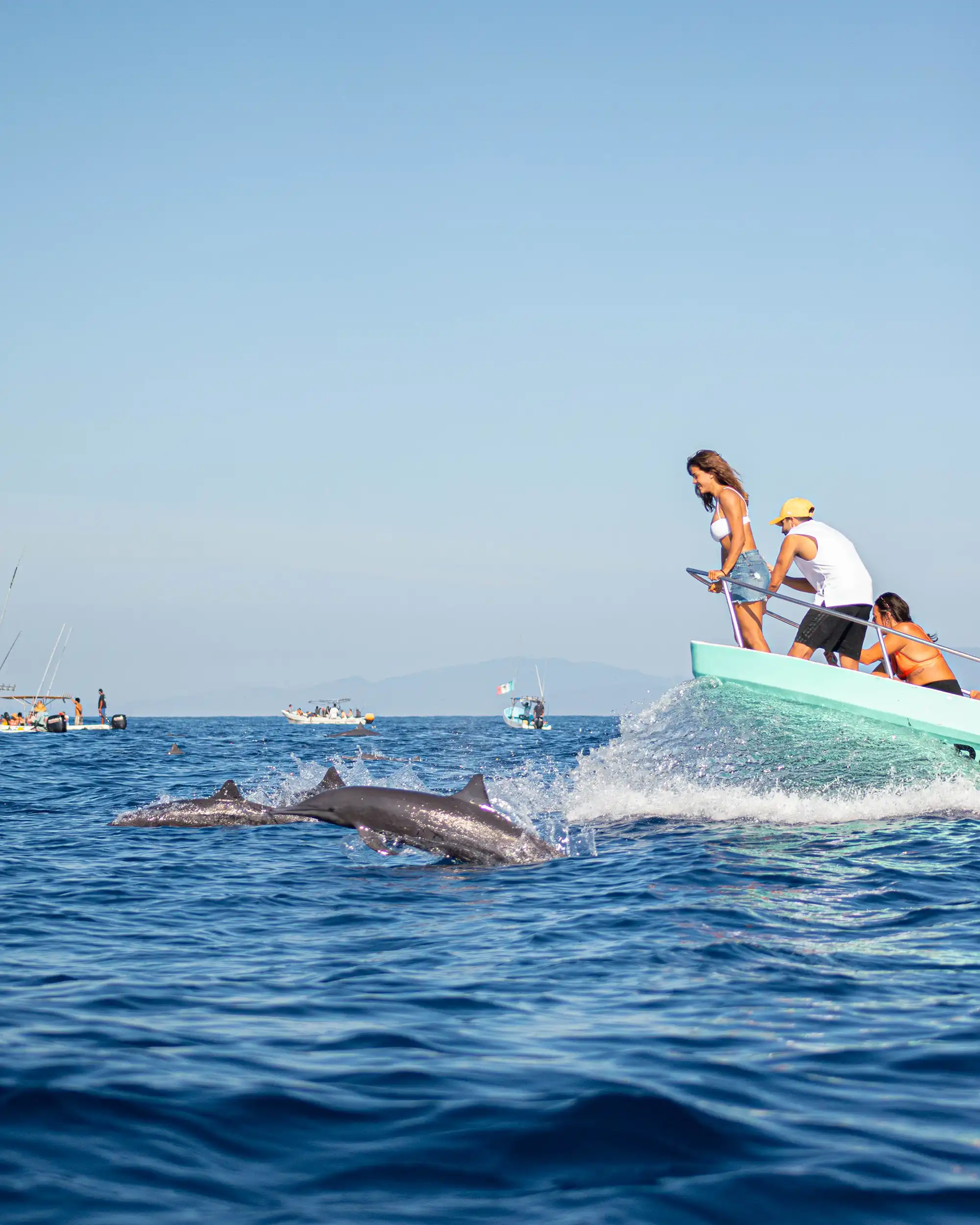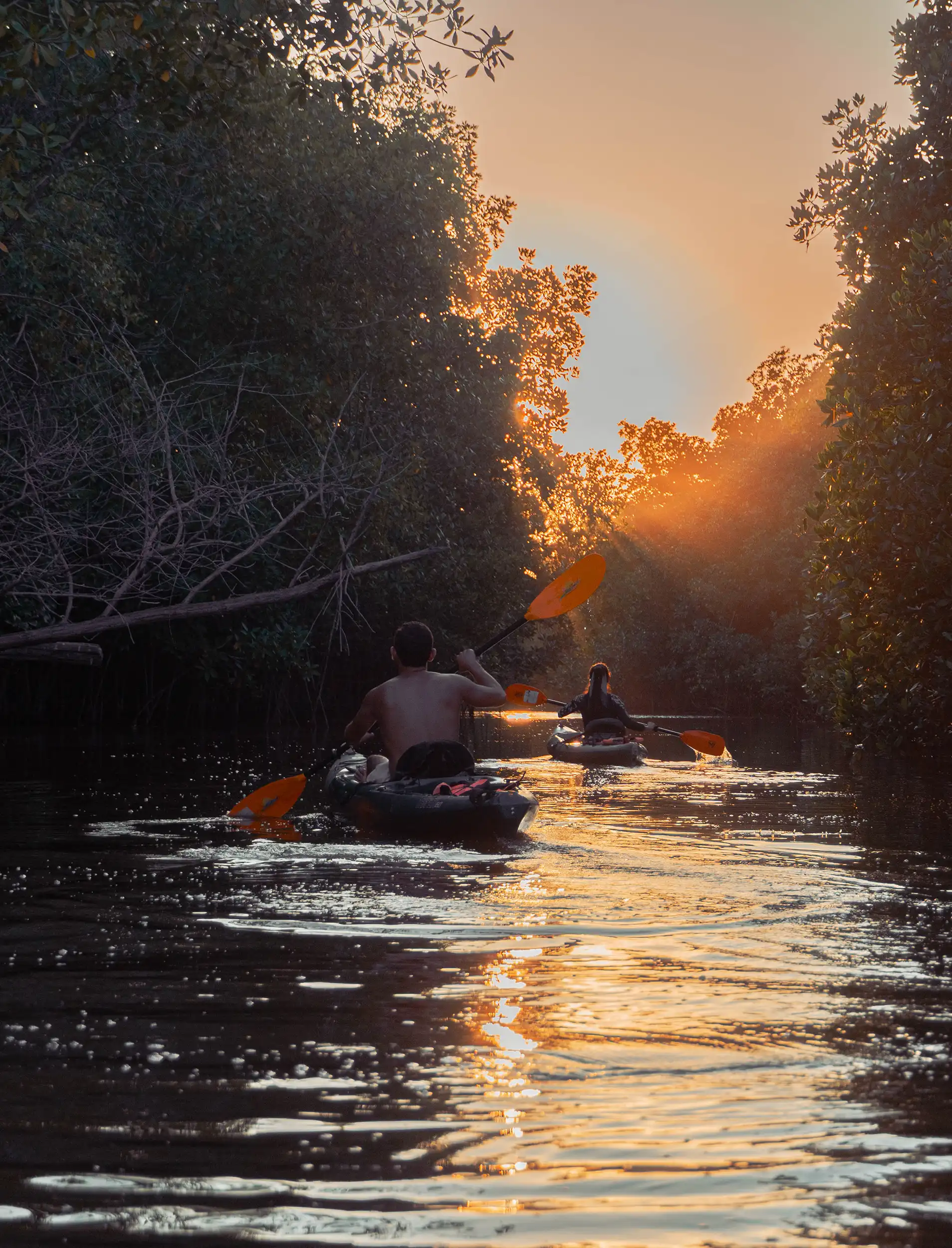 Visiting Puerto Escondido
Puerto Escondido literally translates to "hidden port." While this beautiful port town is no longer hidden, it maintains its special charm. 
Although Puerto now offers luxury accommodations and more upscale restaurants, look to local companies when planning your visit to this magical part of Mexico. Part of what makes Puerto Escondido appealing is its backpacker nature. Enjoy the natural beauty and the deep-rooted cultures of the area during your time here. 
EcoAdventures offers tours with local and knowledgeable guides. Sustainable and responsible tourism is at the forefront of our company's values, right up there with giving our guests the best experience possible. 
Puerto Escondido, Oaxaca is without a doubt located in one of the most alluring areas in Mexico. So, come and enjoy what this beautiful place has to offer!